This week's newsletter: newsletter.aifd.cc/May_19_2023_flex.html.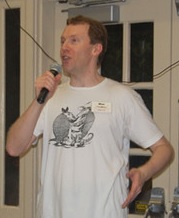 This week, May 19, join AIFD for a fun evening of folk dancing. This week's DJ will be Misi Tsurikov. Misi will be assisted by Anne Alexander.
Teaching: Look for more tag-team teaching of our favorite dances from Rebecca, Madeline, and Misi!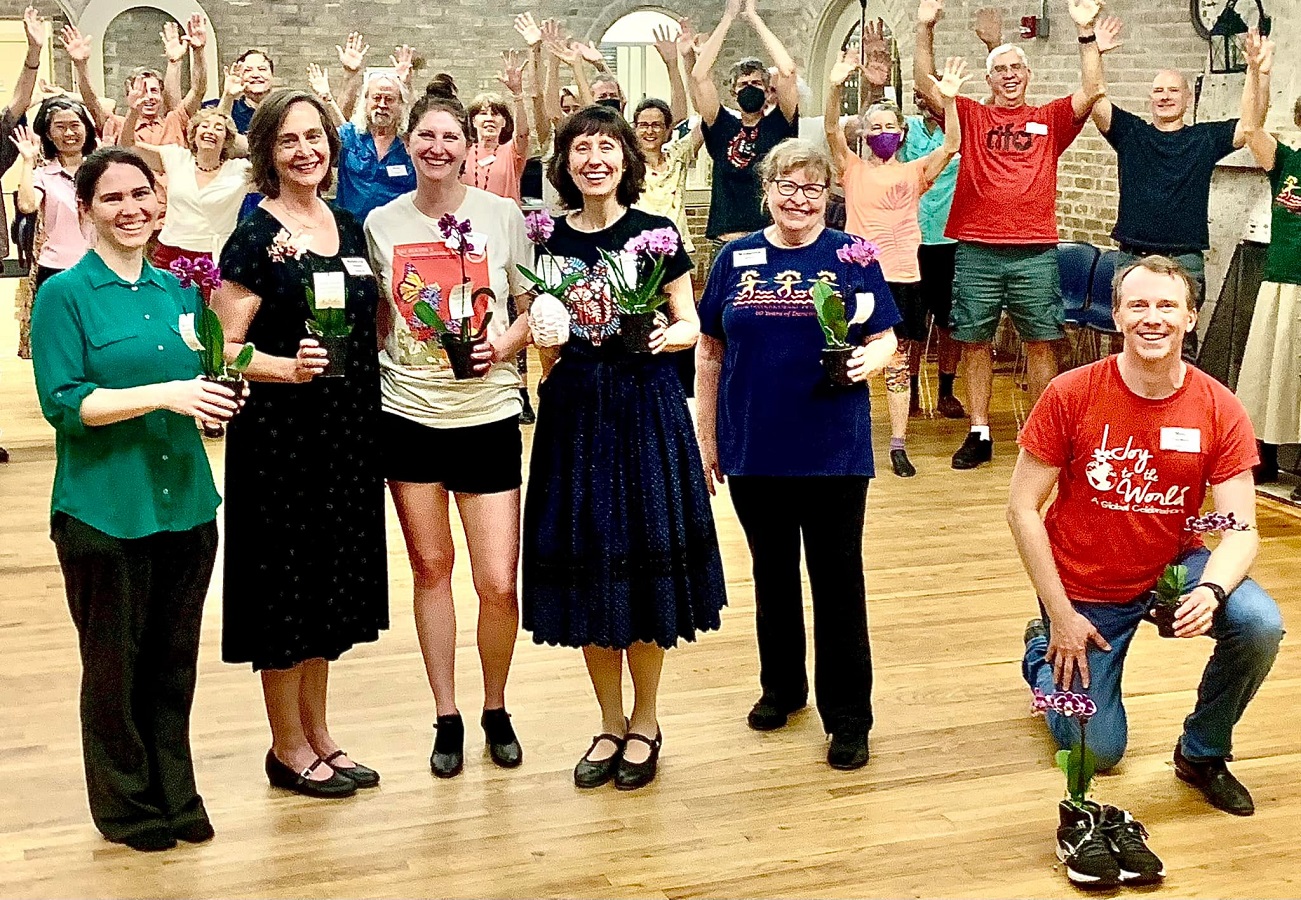 Our Teacher Appreciation Night was a blast! Each teacher was given an orchid and led their favorite dance. Pictured are Emily, Rebecca, Lisa, Kathleen, Madeline and Misi. Missing are Holly and Franklin who are represented by an orchid with a mask, and a pair of tennis shoes in front of an orchid for our picture. Hooray, these teachers are fabulous! – Peggy Wingate.
---
---
Congratulations to AIFD's new Board of Directors for 2023-4!!!
President: Madeline Brock
Vice president: Jeff Kessel
Secretary: Peggy Wingate
Treasurer: Marcia Toprac
Teaching director: Rebecca Hample
Program director: Misi Tsurikov
Thanks to the outgoing board:
President: Bill Brock
Vice president: Madeline Brock
Secretary: Peggy Wingate
Treasurer: Marcia Toprac
Teaching director: Misi Tsurikov
Program director: John Scales
---