This week's newsletter: newsletter.aifd.cc/March_24_2023_flex.html.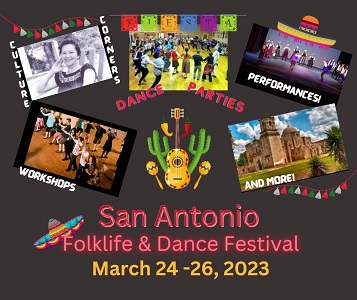 AIFD will not meet at HRC this week. We hope to see you at the San Antonio Folklife and Dance Festival.

This year's teachers: Ventzi Sotirov (Bulgarian), Fusae Carroll (Macedonian), Andy Taylor-Blenis (international), Seneca Patino (Samba).

Schedule, housing, and registration details are available at the event website.

We'll be back at HRC next week, Friday, March 31st.