The Debrecen Folk Ensemble will be in Austin in early June, 2022!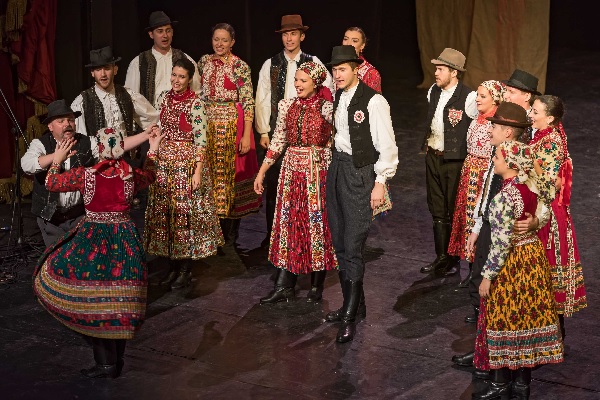 They will perform on June 2nd, 6pm at Twin Lakes Camp, Maggie Lode Dining Hall! See y'all there!
Twin Lakes Camp (YMCA) is located at at 204 E. Little Elm Trail, Cedar Park, TX 78613 (Hint: when you arrive do not go to the main building. Go to the building behind the climbing wall.)
About the group:
The Debrecen Folk Ensemble was founded in the spring of 1950, with the purpose of collecting and processing the Hungarian traditions, songs, and dances of the Great Plains. Today, every type of dance and its dialect can be found in our ensemble's repertoire.
The Debrecen Folk Ensemble can be proud of many things; amongst them are the title of "Eternally Excellent Ensemble", the Ferenc Kölcsey and the Pro Urbe prizes, as well as the County Prima Award, which the Ensemble received in 2008.
The founder of the ensemble, and director until 1993, dr. András Béres was an ethnography researcher and a choreographer. His professional work here defined the high standards of the ensemble in its performances and in its workshops for many decades to come. The current artistic directors of the ensemble, Vilmos Hercz and Beáta Veres Tamásné Hercz, are Young Masters of Folklore.
The goal of the young directors of the ensemble is that the work within the group lives up to the name of its founder, to his many decades long labor, and that the future generations will know it and pass it on further.