See this week's AIFD Newsletter.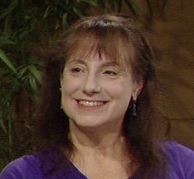 This Friday, May 20, enjoy a lively evening of folk dancing DJ'd by Holly Plotner. Holly will be assisted by Jeff Kessel. Misi Tsurikov will teach. Find all the details in this week's AIFD newsletter!!
In honor of our 60 year anniversary, Holly will include many dances from our early days. Got a favorite dance from that era? Email suggestions to aifddances@gmail.com.