In this week's AIFD Newsletter:
No AIFD/HIFD Zoom call this week.
Instead, we hope to 'see' you at this year's TX Camp!!!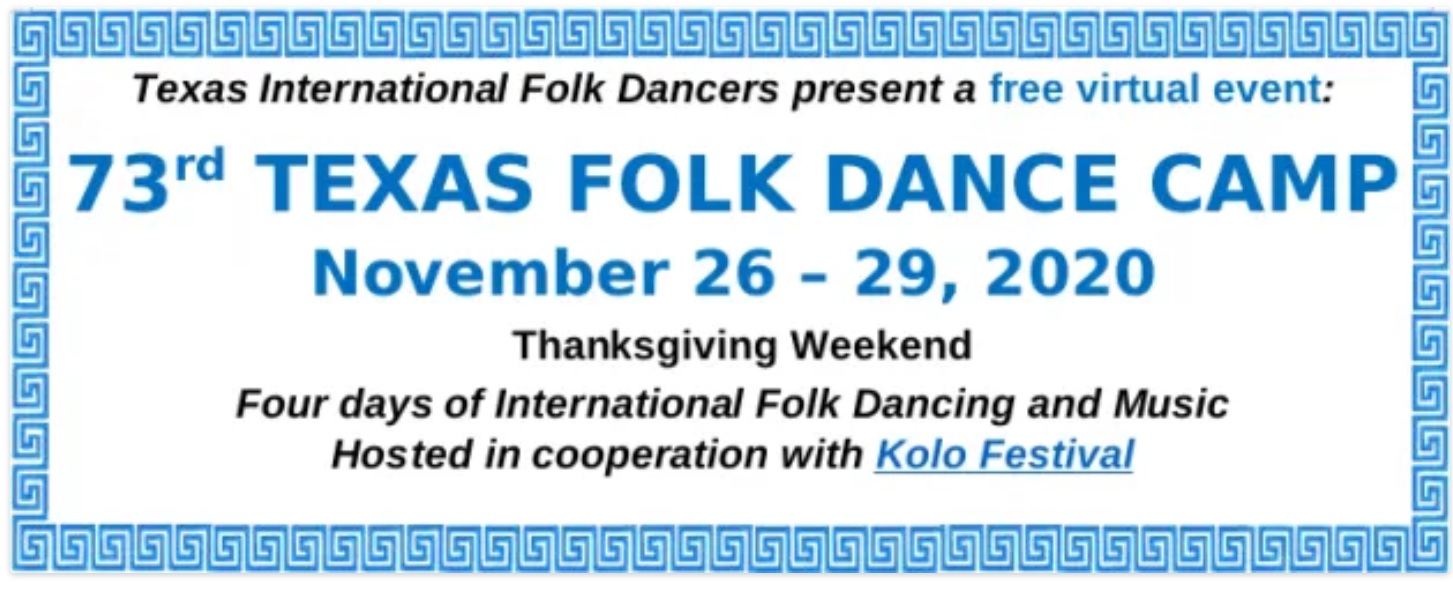 TIFD is hosting a virtual TX Camp during Thanksgiving weekend, including parties each evening.
TX Camp is totally FREE, one doesn't have to be a member to attend. Participants will be encouraged to renew their membership, and donate if they care to, but neither are required. Registration is here.
AIFD will not host a virtual dance the evening of Friday, November 27th, as the virtual dance party that evening will be hosted by TIFD.
Please visit www.tifd.org for more details on all aspects of the event; registration, schedule of events, party themes, etc.
When you register you will immediately receive a confirmation containing the Zoom link.