Don't miss AIFD's ZOOM Event
Friday, May 1 – 7:30-9:30!!
Details here.
---
From the AIFD Board President:
The City of Austin has extended the "Stay Home" orders until May 8, as well as the requirement to wear face coverings when not at home.
From Denise:
Again, I hope that you are all safe and well, and that you and your loved ones have not been touched by COVID-19.
We are keeping to our schedule for the yearly Board Election, and it will take place next week (details in the newsletter).
There continues to LOTS of online folk dancing and other dancing available on ZOOM, Facebook, YouTube, others, I'm sure. I have listed only some regular events here, so keep checking the AIFD and HIFD Facebook page for more information. I am also very excited to announce that AIFD will have it's first ZOOM dance this Friday, May 1!! More information under Online Dance Activities.
"John-John" Ramage.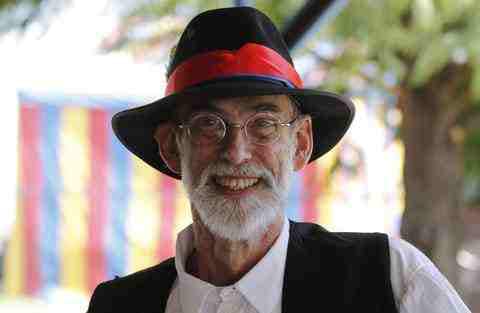 It is with great sadness that we announce the passing of "John-John" Ramage last Thursday evening. John had been a mainstay of AIFD since the 1960s. He served on the AIFD board many times and was a signer of the original AIFD Articles of Incorporation (1976). John participated in several folk dance performing groups, and was involved in many projects related to ensuring AIFD had high quality music for its weekly dance events. What makes folk dancing so special is the community it inspires. John was a very special part of that community, and his presence will be felt at every dance event.
We wish the best to John's wife, Peggy, his children, and his new grandchild.
For other items, including important information about upcoming AIFD Board elections, check out this week's AIFD newsletter.