This Friday at dancing:
John DJs, Denise assists.
September Birthdays and Anniversaries.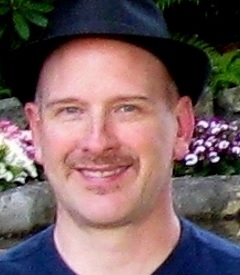 Enjoy a lively evening of folk dancing DJ'd by John Scales. John will be assisted by Denise Fynmore. This week we'll celebrate our dancers who have a birthday or anniversary in September with song, dance, and cake.
Teaching: Franklin Houston will again present the two classic Yves Moreau Bulgarian dances that he introduced last week – Bicak (thorough review) and Batuta (review the first step and teach the stamping step with variations).

Contra: Our Contra this week will be called by Elizabeth Stehl.

Friday, September 13, 7-9:45 pm.
Admission fee is $5 for those 18 and older.
There is no fee for those under 18,
but they must be supervised by a designated person 18 or older.
Hancock Recreation Center (HRC)