This Friday at dancing:
Holly DJs, Kathleen assists.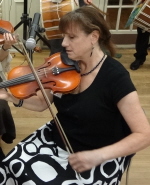 Join us this Friday for a lively evening of folk dancing. Our DJ will be Holly Plotner. Holly will be assisted by Kathleen McDonagh. Holly's theme will be Camp Preview Program! – Warm up for Texas Camp with your favorite Lee Otterholt dances.
---

Teaching: Join us for some lively teaching of dances from Mexico. Elsa Y. Nelligan from Ballet Folklorico Mexikayotl will be our special guest instructor.
---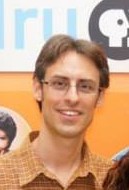 Contra: Our Contra this week will be done at 8:35 (just after announcements) and will be called by Marc Airhart.

Friday, October 12, 7-9:45 pm.
Admission fee is $5 for those 25 and older.
There is no fee for those under 18,
but they must be supervised by a designated person 18 or older.
Hancock Recreation Center (HRC)