This Friday at dancing:
John DJs, Kathleen assists.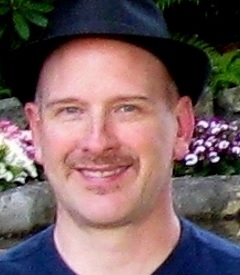 Enjoy a lively evening of dancing DJ'd by John Scales. John will be assisted by Kathleen McDonagh.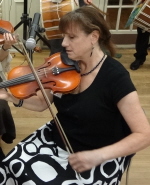 Teaching: Come early as Holly Plotner reviews Valle Hajde Merre Furken and then buckle your seat belts for the fast Romanian line dance Balta. Everything will be slowly broken down into small chunks to make it accessible for all..

Friday, August 3, 7-9:45 pm.
Admission fee is $5 for those 25 and older.
There is no fee for those under 18,
but they must be supervised by a designated person 18 or older.
Hancock Recreation Center (HRC)