This Friday at dancing:
John DJs, Janie assists.
January Birthdays and Anniversaries.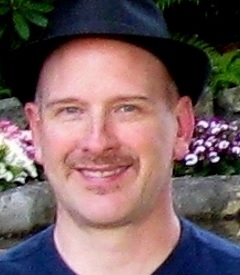 Enjoy a lively evening of folk dancing this week DJ'd by John Scales. John will be assisted by Janie Hopkins. This week we'll celebrate our dancers who have a birthday or anniversary in January with song, dance, and cake.
Teaching: The Arms Have It! Holly Plotner will kick things off with a review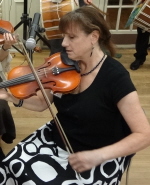 of two Greek dances with interesting arm movements, Bafra Horonu and Hatzisteryos. Afterwards, Lisa Horn Dielman will review the Cross step waltz that Franklin taught recently. Please join in to help solidify what you've learned so far!

Friday, January 12, 7-9:45 pm
The admission fee is $5 for those 18 and older.
There is no fee for those under 18,
but they must be supervised by a designated person 18 or older.
Hancock Recreation Center (HRC)