This Friday at dancing:
John DJs, Janie assists.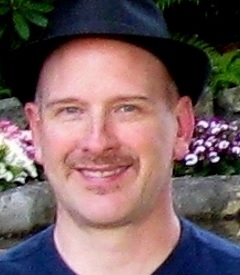 Join us a lively evening of folk dancing DJ'd by John Scales. John will be assisted by Janie Hopkins.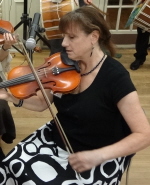 Teaching: It'll be an evening Joc-full of fun as Kathleen McDonagh begins with a review of Romanian dances Joc de Fete and Joc de Leagane. Later, Continuing to get us ready for camp, Holly Plotner will review the Bulgarian women's dance Dobrudžanska Rŭka.

Friday, November 3, 7-9:45 pm
The admission fee is $5 for those 18 and older.
There is no fee for those under 18,
but they must be supervised by a designated person 18 or older.
Hancock Recreation Center (HRC)