This Friday at dancing:
Sharon DJs, Denise assists.
December Birthdays and Anniversaries.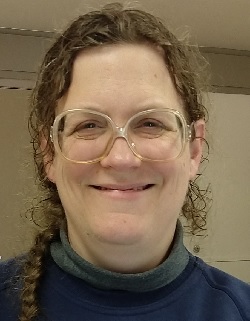 Enjoy a lively evening of folk dancing this Friday DJ'd by Sharon Casteel. Sharon will be assisted by Denise Fynmore. Do you or someone you know have a birthday or anniversary in December? Come to folk dancing to celebrate with song, dance, and cake!
---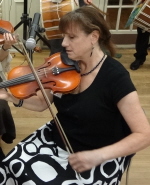 Teaching: Holly Plotner will review the Michael Ginsburg dances that she introduced the week before camp and then walk through a couple of camp dances.
---

Contra: Our Contra this week will be done at 8:15 (just before announcements) and will be called by Nana Lopez.
---
For more information, including a link to a photo album from Texas Camp 2018, check out this week's newsletter.

Friday, December 14, 7-9:45 pm.
Admission fee is $5 for those 18 and older.
There is no fee for those under 18,
but they must be supervised by a designated person 18 or older.
Hancock Recreation Center (HRC)