Come to Hancock Recreation Center around dusk this Saturday for the 2013 Holiday Candle Light Trail celebration. Walk among the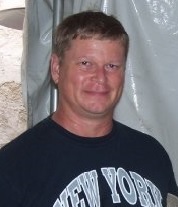 thousands of luminarias that will line the trails of the golf course. Then come inside for some hot chocolate and cookies and a visit from Santa, followed by some special performances. Afterwards AIFD will take over with a short set of easy dances done to Christmas and Hanukkah music.

This will be a great chance to introduce new folks to our group. We will then transition to our regular fun evening of dancing. Bill Ogilvie will DJ, assisted by Dee McCandless.

From our teaching director, Misi Tsurikov: We'll have on-demand walkthroughs of dances throughout the evening. You will also see some of the great dances taught by Susy and Steve Kotansky at Texas Camp 2013. This will likely whet your appetite for learning these dances, and we will satisfy your craving with Camp teachings over the next several weeks.
For more information and other neat stuff, check out this week's newsletter.

Saturday, December 7th
7:30-10:45 pm
FREE this week
Children must be accompanied by an adult.
Hancock Recreation Center (HRC)