This Friday at dancing:
Holly DJs, Kathleen assists.
February Birthdays and Anniversaries.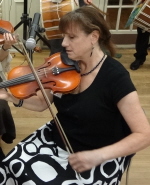 Enjoy a lively evening of folk dancing DJ'd by Holly Plotner. Holly will be assisted by Kathleen McDonagh. Do you or a fellow dancer have a birthday or anniversary in February? Come to folk dancing to celebrate with song, dance, and cake!
Lisa Horn Dielman and Franklin Houston will host the third of four 30 minute classes designed for newcomers to folk
dancing and for those looking for a refresher on some basics. If you have friends or family who have wanted to try out folk dancing, this class is a great starting point. Lisa and Franklin will review all of the dances from the first two weeks. After that, they will do a review of the dances taught in their four-week Cajun and Zydeco class. For everyone who needed just a little more practice, this is for you!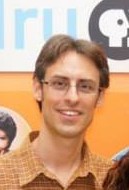 Contra: Our Contra this week will be done at 8:35 (just after announcements) and will be called by Marc Airhart.
---

Friday, February 22, 7-9:45 pm.
Admission fee is $5 for thoshttp://aifd.cc/wp-login.phpe 18 and older.
There is no fee for those under 18,
but they must be supervised by a designated person 18 or older.
Hancock Recreation Center (HRC)